Grand Canyon Mule Ride
This is a very fun and unique way to experience the Grand Canyon. You can choose between 1 and 3-hour rides. The mule travels at 3 MPH and descends around 2300 feet into the Canyon!
---
Grand Canyon Train Tour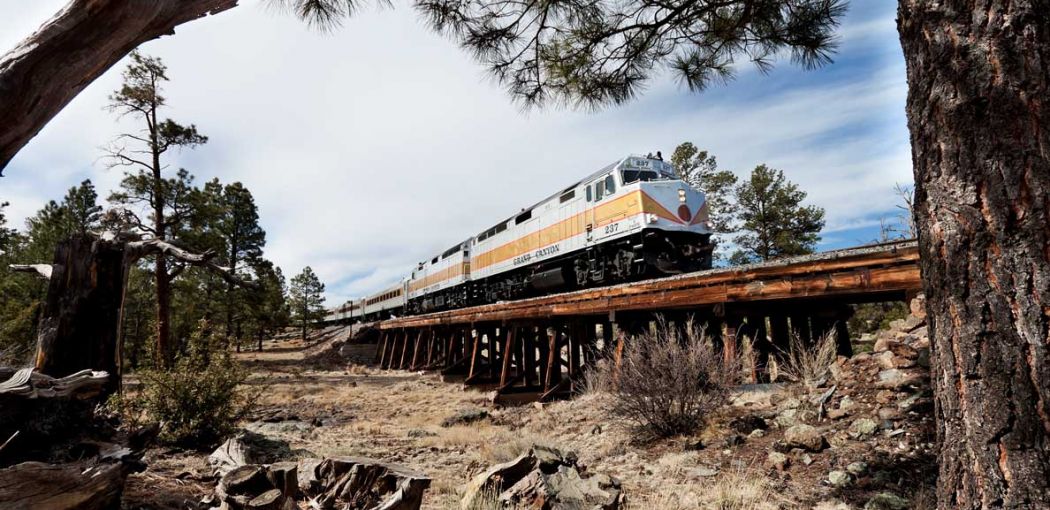 When you are on the train, there are musicians and cowboys for entertainment. The train travels all over Northern Arizona with magnificent landscapes and changing ecosystems.
---
Grand Canyon Rafting
Rafting is one of the most fun ways to experience the Grand Canyon. You can see some of the areas in the park that are only accessible by water. You do a 3-day trip or 6-day trip. There are many different stops throughout your journey on the raft.
Grand Canyon Helicopter Tour
If you would like to experience the Grand Canyon from a bird's eye view then the helicopter tour is for you. Helicopter tours are allowed to fly approximately 1000 feet lower than the airplane tours. The flights are about 25 minutes long.